Prepare, Prevent, and Document
A workplace safety strategy must be effectively implemented, consistently managed, and engage each personnel level in a way that creates collaborative team members. The RiskWatchCloud provides all of that with a comprehensive strategy, cloud platform, integrated mobile checklist system, and flexible training platform.
Fully prepare your staff, prevent unintended consequence, and document compliance with your best practice standards.
Comprehensive Support
Enforce due diligence, provide a labor-saving oversight tool, and deliver automatically audited compliance data in real-time. Your front-line staff will be an informed and accountable participant, supervisors will unfailingly confirm regulatory compliance, and the leadership team will be provided timely analytics that allow corrective action before a systemic problem evolves.
A customizable, scalable solution that will support all of your safety management needs.
Building Security and Signage
Medical Emergency Management
Fire, Hazmat, and Confined Space Management
PPE and Rescue Equipment Tracking
Medical Device and Drug Management
Bloodborne Pathogen Exposure Control
Operational and Maintenance Safety
Aquatic and Recreational Safety
EMS/Fire Vehicle Content Inspection
Fleet Safety Management
Save Time, Save Money, Save Lives
Our convenient dashboard will create and document action plans, assign equipment and safety systems, identify important locations, and specify security checkpoints. Each device, system, or location will receive a unique label. Using a dedicated tablet your staff will scan a label, complete an inspection or maintenance questionnaire, and then submit it.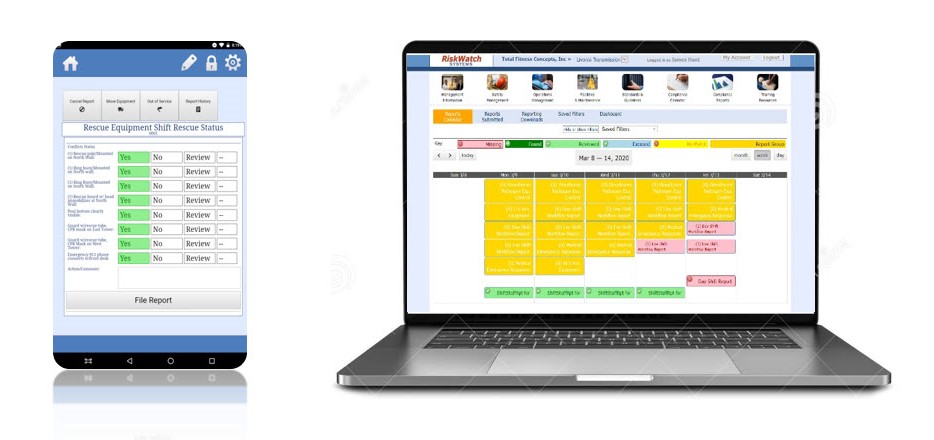 A cloud based mobile solution for safety inspection and maintenance reporting
Fully customizable checklists, quickly alter question type or content
Delivered in real-time, automatically reviewed with non-compliant alerts
Available in real-time, you can open reports on the dashboard and/or any dedicated tablet to review the status of your safety asset. Notification is given when critical issues are identified. Receive daily, weekly, or monthly compliance analytics.